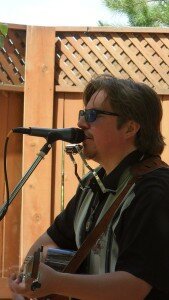 I write songs. I like pie. I play Larrivee Guitars. I really like pie.
Several Indy cuts with artists such as: Emma Jacobs, Stephanie Layne, Jamie Nattier, Bob Karwin, Becky Blackaby, Tom Templeman and Damian Follet (I'm huge in Newfoundland…LOL).
A self professed "choir geek", Scott Southworth has always been into music. A professional songwriter/artist with a history of touring with bands, Scott was hungry to learn more about the craft and made the move to Nashville to immerse himself in the industry. Quickly realizing he had also surrounded himself with a Chamber of Commerce-estimated, 48,000 other songwriters, he came up with a clever way to gain an audience with established musicians by starting "The Music Row Show" with friend, Heino Moeller, and has since interviewed guests such as, Kathy Mattea, Dolly Parton, Vince Gill, Guy Clark, Ricky Skaggs, Ralph Stanley and Little Richard, to name just a few. On the air since 2007 and having developed a dedicated, worldwide listening audience, the program is airs on the legendary WSM, known for it's broadcasts from the Grand Ol' Opry, and is also a television program in over 250 markets on BlueHighways TV. Scott continues to perform and write regularly and has released two solo projects.