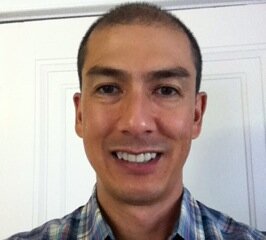 Chris Allen joined The Collective Music Group as a Partner in July 2008. His career has penetrated nearly every facet of the music industry, including launching and growing an independent record label, successfully founding an audio duplication company, and discovering and managing the careers of multi-platinum bands such as The All-American Rejects and Plain White T's. Chris' diversified experience and methodology has contributed to the establishment and continued success of The Collective Music Group's presence in the industry.
A native of Chicago, Chris' music industry career began more than 10 years ago with the founding of Throwrug Records and the start up audio duplication business Breakthrough Audio (www.breakthroughaudio.com). Breakthrough Audio forged relationships with the strong Chicago Independent Label community including, Victory Records; Touch and Go Records; DragCity, and; Thrill Jockey. In addition, another key alliance was formed with National Radio Promotion powerhouse, Jeff McClusky & Associates. Resulting from the fertile Chicago Rock scene that had begun to emerge, Breakthrough Audio became the initial source for early 'pre-album'/cassette demo recordings for artists such as Veruca Salt, Disturbed, Smashing Pumpkins, Plain White T's and Smoking Popes. As a result, many of these bands went on to land significant deals with major record labels and became hugely successful. Soon to follow, Chris was approached to run Doctor Dream Records in Huntington Beach, CA, a label under Polygram Records.
In 2002, Chris made the transition into Artist Management. Tapping once again into his talent for discovering and developing bands, this appropriate changeover occurred upon meeting veteran music manager, Pat Magnarella. Upon Chris being brought in to oversee the development of new talent for Pat Magnarella Management, Chris soon discovered and signed The All-American Rejects and a few years later the Plain White T's (who's first demo tape Chris made nearly 10 years prior!). Identifying multiple competencies within The Collective, Chris joined the team and brought with him his established and diversified roster of clients.
This is the most recent project I developed from zero.  Megan and Liz.  Found them in MI 2 years ago and they have gone on to sell 600K singles.  We just released a new single to pop radio:  "Release You"