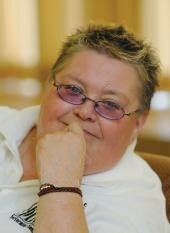 Karen E. Reynolds is an award winning singer songwriter and has shared the stage with some of the industry's finest. She owns and operates SoundAdvice, an artist services agency providing consultation and career coaching to artists wishing to further their careers; has taught songwriting and music business for the University of Tennessee and Kent State University. She is an instructor and board member for ProMusicU; is a Mentor/Instructor for the Country Music Hall of Fame's prestigious 'Words and Music in Schools' program, is a returning faculty member for the 2015 Tennessee Mountain Writers Conference and has national credits to her name as a producer, vocalist, publicist and promoter. She is also host and program director of "Writer's Block", a radio program that has aired for over 15 years and is broadcast worldwide showcasing independent artists.
Karen is a frequent speaker at music industry events and regularly teaches workshops for a variety of conferences, festivals and songwriting associations in the Eastern and Southern United States. She has clients and students worldwide that she has guided through a variety of career levels and advancements.
www.karenreynolds.com           www.writersblockonline.com
Click here to return to Karen's Workshop review.
Click here to register and return to list of Workshops.