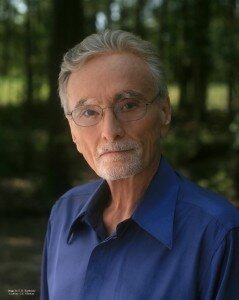 Jim Glaser's long musical heritage over 40 years as a professional starting out when he was 19 years old when he sung the high part on the Marty Robbins' classic "El Paso".  He and his brothers Tompall and Chuck Glaser were on the Grand Ole Opry for over 15 years paving the way for modern country music groups.   The Glaser Brothers won almost every group award Country Music had to offer.  Billboard Magazine named them the most awarded Country group of the time.  He san tenor with such varied artists as Wayne Newton, John Schneider, Bobby Lord, Charley Pride and many others.   The brothers' stint on the road with Johnny Cash included performances at SteelPier in Atlantic City and New York City's prestigious Carnegie Hall.  He and his brothers were with Patsy Cline for her debut in Las Vegas's Mint Casino just weeks before her tragic death.
In the early 1980s Jim began recording as a solo artist for Noble Vision Records.  Their first release "When You're Not a Lady still holds the record for being the most successful first release of a new label, staying on the national charts for an incredible 34 weeks!  Of course "Woman, Woman" made famous by Gary Puckett and the Union Gap is a classic still to this day.  In 1984 "You're Getting To Me Again" reached the coveted number one position on billboard charts and Jim was voted "Top New Male Vocalist of the Year" by the Academy of Country Music.  Jim's first solo album "The Man In The Mirror" remained on Billboard's album chart for more than a year and a half.  In all, six top twenty singles were pulled from than landmark LP.
As a songwriter Glaser has had songs recorded by Marty Robbins, Johnny Cash, Hank Snow, Warner Mack, Liz Anderson, Skeeter Davis, and Bill Anderson to name a few.