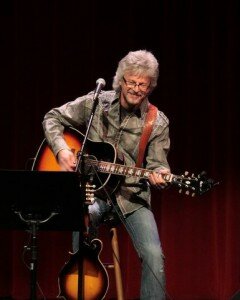 Nashville songwriter Steve Dean has co-written six number one hits, including  the most played song on country radio in 2007, "Watching You" for Rodney Atkins, the Grammy nominated  "It Takes A little Rain" for The Oak Ridge Boys,  "Southern Star" for Alabama, "Round About Way" for George Strait, "Heart's Aren't Made To Break" for Lee Greenwood and "Walk On" for Reba McEntire.  Reba: Greatest Hits Volume 2 was a Grammy winner at the 36th Annual Grammy Awards.
Steve was raised in Little Rock, Arkansas on a steady diet of The Beatles, The Byrds, The Doobie Brothers and The Eagles, with early influences of Buck Owens, Roger Miller and Johnny Cash.  After earning a degree in advertising. Steve moved to Nashville to pursue his songwriting dream.  He also spent several years as a touring artist in Europe with a duo called "James/Dean".
Steve's songs have been recorded by The LoCash Cowboys, Joe Nichols, Dierks Bentley, Billy Dean, Ronnie Milsaps, Kenny Rogers, Point of Grace, Neal McCoy, The Martins, Darin and Brooke Aldridge, Ty Herndon, Lee Ann Womack, Waylon Jennings, The Roys, Pure Prairie League, John Michael Montgomery, Craig Morgan, Jeff and Shari Easter.  Steve's song, "Expecting Good Things, is the title track to the Grammy nominated CD "Expecting Good Things " by Jeff and Sheri Easter back in 2012.
To date, Steve has earned 10 BMI Songwriting Awards.  Steve is a great storyteller and the audience has the unique experience of hearing the stories behind the hit songs.\\
As a singer/songwriter, Steve lets his audience in on a behind the scenes look at, and a unique opportunity to hear the stories surrounding the inspiration for and why these songs were written.  Steve Dean proclaims "Being a singer songwriter is the best of both worlds."
Who does Steve Dean say Steve Dean Is?
I write songs. Its' what I do. It's Who I am . Since I was very young, it was the natural thing to do. Music is my Life. I started playing guitar at 9. I wrote my first ong at 10. I started my first band at 11. In our first set list of ten songs, two of them were originals of mine. Crazy!
I want to write the kind of music that rocks! The kind that makes you wanna crank it up and roll the windows down! The kind that says something you can relate to. Something you can hold on to. Something that plays around in your head and makes you wonder "what song is that??". The kind os music that connects you to yourself, that empowers you to be who you wanna be. Something that makes you wanna move and something that moves you.
I am a singer/songwriter. I love playing in "Songwriters Rounds" around the country. I tried the artist thing a couple of times in my career, and it was cool, but doing the singer/songwriter thing really suits me. I can take my songs, in their purest form, directly to the people.
And to all of you that come out to my shows, thank you for listening and coming up afterwards to talk to me about the songs I played. That means the world to me. I love meeting new friends along the way.
http://www.facebook.com/stevedean