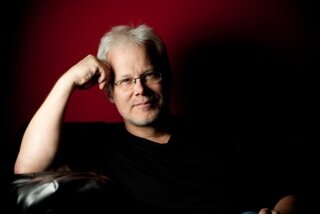 Bobby Rymer is a partner in the Nashville based music publishing company Writer's Den Music Group, along with entrepreneur Gaylen Rust.
Prior to Writer's Den, Rymer was VP/GM of the Nashville office of Almo/Irving/Rondor Music, a company that was founded by Herb Alpert and Jerry Moss of A&M records fame. Some of the writers he was privileged to work with during that time were Peter Frampton, Patti Griffin, Emmylou Harris, Mark Knopfler, Annie Roboff, Gillian Welch, and Craig Wiseman.
Before joining the publishing side of the business, Rymer was in A&R at Capitol Records from 1985 to 1990 working with GarthBrooks, Barbara Mandrell, New Grass Revival, Marie Osmond, Kenny Rogers, Dan Seals and Tanya Tucker among others
Writer's Den is a company that was originally started in 2007 with Rymer at the helm. One of the unique aspects of Writer's Den was the fact that it was the first publishing deals for the first 5 writer's signed to the company. Among the cuts secured were multiple songs by Alan Jackson (including the 2013 Grammy nominated song, "So You Don't Have To Love Me Anymore"), Lee Ann Womack, Ricky Skaggs, Randy Owen and Joe Nichols, plus the critically acclaimed song ("Not Cause I Wanted To") on the 2013 Grammy winning Album, Slipstream by Bonnie Raitt. In addition, the company has landed a number of Film/TV placements as well as cuts in Canada, Europe, South America and Australia.
Currently signed to the roster are Ben Cooper and Thom Schuyler. Ben is a young writer/artist that has had numerous cuts both domestically and internationally. Thom is a veteran songwriter and in 2011 was inducted into the Nashville Songwriter's Association International Hall of Fame.
Rymer is an Alumnus of Leadership Music, class of 2002.