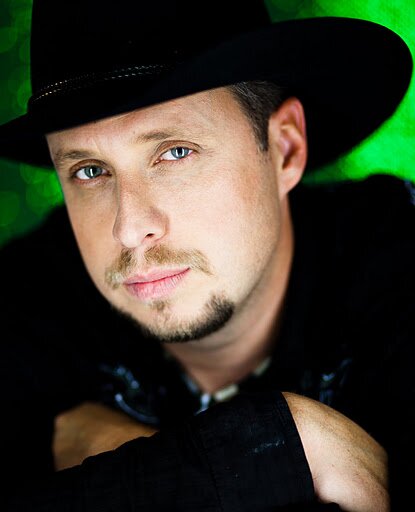 If you're hankering for some rocking country music, Brad Puckett is just the guy for you. A Native of Kingsport TN, Brad was born with country music coursing through his veins.
The 2013 Smoky Mountains Songwriters Festival's Song Competition Grand Prize Winning Song, "Numbered" written by Mitch Townley and Lee Johnson was cut by Puckett and is included on his newest album. After signing with SMG Records Nashville in September, Brad's single "At Least I Am Feeling Again" hit the airwaves October 2013.
"The Lyrics were always the most important part of the songs to me," Brad says about his choice of tunes for his debut album, Brad Puckett released in June 2012. " I used to spend hours when I was a kid pouring over the liner notes on records looking at who the writers were, in hopes of one day I would be writing songs with some of those guys." Brad's dream came true is March of 2011, when he joined a community of songwriters called Hillbilly Culture Club. Through working within the club, Brad got a chance to write with legendary songwriters such as Kim Williams (Papa Loved Mama,Aint Going Down Till The Sun Comes Up), Doug Johnson (Three Wooden Crosses, Love Like Crazy,) Beverley Ross(Lollipop,Judy's Turn to Cry) and Nashville Recording Artist Keith Anderson (Pickin Wildflowers) just to name a few.
Brad's willingness to think outside the box and embrace the changes coming to the music business makes him a new breed of recording artist, one who knows as much about the craft and business of songwriting, as he does about singing and rocking the stage. His high energy live set is always a crowd pleaser as Brad and his band crank out classic rock tunes intermingled with solid country gold. "It's all about pleasing the audience," says Brad about his showmanship. " I leave it all right there on the stage."
Working with Nashville record producer, Buddy Hyatt (formerly the keyboard player in the band Toto) Brad put together a collection of songs that would make any major label proud. After almost a year in the making, Brad's debut CD,hit the airwaves in June 2012. You can hear his first single "Talk About Redneck" on radio stations all up the East Coast, and soon, all over the world.
"To me its all about what the music can do, it has the ability to reach out and change lives in just some way, if you're lucky and blessed that your songs can do that it's more than any artist can ask." states Brad.
Brad is a unique blend of past and present, influences and original, rock and country. "I like to keep it interesting" Says Brad. "Somebody asked me once, "Brad who do you know that just likes one kind of music?' and the answer,of course was "Well nobody." Thats the kind of thing I keep in mind with my audience. I don't leave a song off the set list because it's too rock, or too county. There's no such thing. It's all about picking great songs and letting them speak for themselves."