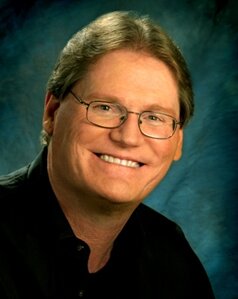 Attendees of this workshop will be able to register for a drawing for a FREE Premier Demo – a $625 value!  This demo features a 6-piece band. It does not include a vocalist, but Beaird Music Group has numerous professional vocalists available to sing for writers if needed.  Writers are welcome to attend the session, but are not required to travel to Nashville to record. Details on how to register for the Free Premier Demo also will be sent once you have registered for this workshop.The drawing will have an added bonus. The winner will get to present the recording of their song at an Evening With a Publisher event.  He or she can attend in person or via Skype.
Simply put, the main purpose of Arranging the Hit is to teach songwriters how to write commercial songs.  Larry Beaird, president of Beaird Music Group, focuses on what he believes is the best way to write and record songs so that they can be presented to publishers and producers in a professional manner.  Years of experience as a producer, arranger and musician on many hit records, have given Mr. Beaird the insight as to what publishers and producers are looking for in a song. He explains these things in a manner that's easy to understand – even for beginning writers.  Many topics are discussed including titles, hooks, intros, turns, outros, solos, verses, pre-choruses, choruses, bridges, grooves, tempos, co-writing, what artists and publishers are looking for, etc.
Larry uses several hit songs as examples for the best way to arrange songs.  He also plays examples of hit records and compares them to the Beaird Music Group demos of the same songs.
In addition, Beaird plays examples of several before-and-after recordings.  This is a very popular portion of the workshop as it highlights how a very rough work tape can be transformed into a commercial recording given the right arrangement and musical treatment.
During the workshop, Larry will explain "demo love" where Nashville producers fall in love with a demo. He will play examples of hit records that sound REALLY similar to the Beaird Music Group demos of the songs. Capitol Records even released a Beaird Music Group "demo" on Luke Bryan's "Here to Party" album!
If time permits, Beaird will give a short, easy lesson on the "Nashville Number System". This will explain the notation used in the charts that Nashville session musicians use in the studio.
Larry likes to have attendees send songs (mp3s and lyrics) that can be used as part of the presentation.  It's nice to get these several days before the event as he likes to chart the songs and put the lyrics into a PowerPoint presentation. There may not be time to discuss all songs submitted, but he likes to include some. Once you are registered for this workshop you will receive where to send your songs (mp3s and lyrics) if you want them to be considered for use in this workshop.
For more info on Evening With a Publisher please visit these links:
http://www.beairdmusicgroup.com/information/
http://www.beairdmusicgroup.com/guidelines/
Larry is also available for some one-on-one time with writers in attendance during the festival.
If you have further questions, you can speak with him personally at 615-400-2200.
Click here to register for this workshop.