Click Here for Entry Form                Click Here for Rules and Regulations
Scroll down to see previous T-Shirts.
SMSWF T-SHIRT DESIGN CONTEST GUIDELINES
The design should contain an artistic interpretation of the Smoky Mountains Songwriters Festival and appeal to the Festival audience.
The design will be printed on the front of the shirt only.
The design must include a rendering of the phrase "Smoky Mountains Songwriters Festival". The official SMSWF logo is NOT to be used on the T-shirt.
The design must include the Festival dates (Aug. 13-22, 2018)
The design can be one or two colors in addition to the T-Shirt Color.
The size of the design is limited to 11" wide x 11" tall or 11" wide x 12" tall.
Submissions must be your own original, unpublished work. It may not contain any third-party logos or copyrighted material.
Submissions may not contain anything that is violent, pornographic, unlawful, derogatory, defamatory, offensive, or that intrudes on the privacy of any person in any way.
We prefer design submissions to be created in Adobe Illustrator, Photo Shop or Corel Draw and submitted in a 200-300 resolution JPEG or PDF format. Participants must retain the original high-resolution project files in color-separated vector format which will be sent to the SMSWF should the participant be chosen as the winner.
Design must be easy to reproduce by silkscreen. The SMSWF reserves the right to make adjustments to the winning design as necessary.
The SMSWF will have all rights to the winning design. By submitting, you agree to assign all rights to the SMSWF if your design is the winning submission.
If you are 18 years or younger, your design must be submitted on your behalf by your parent/legal guardian.
Entries must be received by March 30, 2018. Entries are to be sent to smswf@yahoo.com. All entry emails should have in the subject line T-Shirt Design.
These Contest Guidelines are in addition to the SMSWF T-Shirt Design Contest Rules and Regulations
Click Here for Rules and Regulations
Click Here for T-shirt Design Contest Entry Form
See previous years T-Shirt Designs below.
2017 T Shirt
2016 T-Shirt
2015 T-Shirts

2014 T-Shirt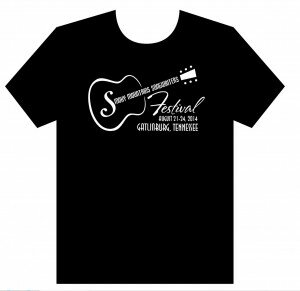 2013 T-Shirt

2012 T-Shirt