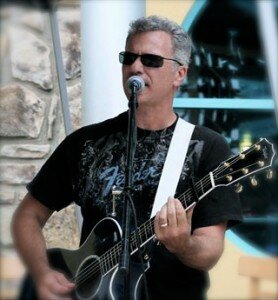 Born in Knoxville, Tennessee, Tony Mikel is an American singer, guitarist, songwriter and musician. He is the lead vocalist and a founding member of the Americana rock band, 3Penny. He graduated from the University of Tennessee and has been on the move ever since.
Tony was published by "Sony ATV Music Group" in Nashville at the age of 19, and since then he has filled his life with adventure and other interests. In addition to staying true to his desire to write music, he spent time in the military, which he says allowed him to grow as a person. "Being able to experience other countries and cultures has influenced me, and in turn… my writing".
For the past couple of years, Tony has been promoting his band's debut CD "Miles & Miles", and currently, he is making the rounds performing at songwriter showcases and festivals in order to let fans hear new material and get their feedback. "I love to watch the faces in the crowd when I perform. It gives me an idea of what they think of the song".
One of his goals is to share his love for music. He has plans to perform on larger stages and wants to eventually be able to mentor younger musicians.