Molly Jeanne is a twelve year old singer songwriter.  She has written over 75 original songs, which she performs at venues in New York, Connecticut, Ohio and Tennessee.  One of her songs, "Needle on the Vinyl," recently was awarded an Honorable Mention in a contest sponsored by American Songwriter Magazine.
Some of her favorite places to sing in Tennessee are Antique Archaeology, The Loveless Café, The Station Inn, and the Smoky Mountain Songwriters Festival.  Molly Jeanne has shared the stage with country and bluegrass greats such as Bill Anderson, Carl Jackson, and Larry Cordle.  This year, she is the featured performer at the Annual Symposium for Brookdale Senior Living Solutions at the Omni Hotel in Nashville.
Molly Jeanne also lends her voice to the musical CD versions of the best-selling Magic Tree House books. In the most recent, A Ghost Tale for Christmas, she plays the leading role of Annie.  Molly Jeanne is a multi-instrumentalist, playing the piano, bell lyre, ukulele, banjolele, mandolin, charango, mountain dulcimer, and guitar.  Although her original music is her first love, she covers country, folk and classic rocktunes as well.  It is her dream to one day sing on the stage of the Grand Ole Opry.
L-R Larry Cordle, Molly and Carl Jackson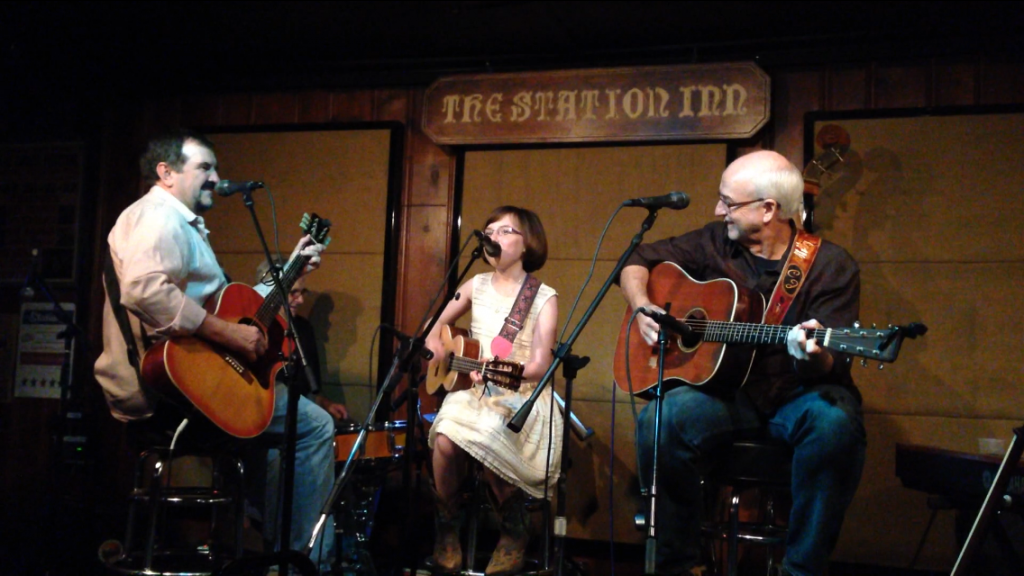 www.MollyJeanneMusic.com