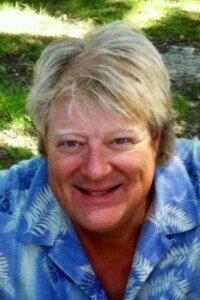 Jeff Silvey was born and raised on a farm in Indiana in a town of 6,000 people called Alexandria. ( The hometown of Bill and Gloria Gaither ) He was always around music from the time he can remember. His daddy was a great fiddle, guitar player and Jeff learned to play the piano chording along with his daddy's bluegrass jams at the house. He was also influenced at an early age by listening to the old Statesmen and Blackwood Brother's Records in the home of Bill Gaither.
When Jeff was 14 he joined his first Southern Gospel Quartet and was on the road every weekend during school and he continued on the road until he moved to Nashville, TN in 1986 to pursue his dream of music.
During Jeff's 29 years in Nashville, he has made his mark in the Christian and Country music industry having over 300 songs that were recorded by acts from Gaither Vocal Band, Dallas Holm, 4 Him, Oak Ridge Boys, to DC Talk, He co-wrote and co-produced the dove award nominated song "HE IS" for the father and son duo, AARON/JEOFFREY. He earned four RIAA certified Gold and two Platinum albums in the Christian industry alone and: in 1997 won the Dove Award, as an artist, for Country Album of the year, "Little Bit of Faith".  ( A song written by Jeff, Randy Boudreaux, and Hall Of Fame Songwriter, Kim Williams )
Jeff went on to co-write the song: "Oh What A Perfect Day" on George Strait's "Somewhere Down In Texas" project. Jeff co-produced and co-wrote several of the songs and was the music supervisor on the soundtrack for the Hank Williams SR. movie called The Last Ride released in 2012.   He co-wrote the song, I Think Of You for Easton Corbin's "All Over The Road " project! and "When Love Comes Around Again" on George Strait's Love Is Everything CD that released May 14th 2013. Jeff just finished producing and writing many of the songs on a new project for ICMA Entertainer of the year and ICMA Female vocalist of the year Kali Rose which was released in February of 2015. The project features a duet with Kali and award winning artist Gary Chapman!
Jeff is unique in the fact that he has been an Artist, is a Songwriter, Producer, and Mixing engineer. He understands what it's like to be on the road and communicate with audiences just as well as having a current perspective on the latest recording business in Nashville TN. His love for music and passion for artist development keeps him extremely busy working with new talent and writing with some of Nashville's biggest hit songwriters!