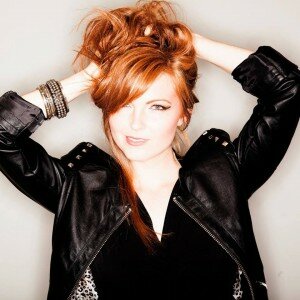 Erica's passion for performing started when her mom brought her to her first theatre audition in Pennsylvania when she was eight years old. She didn't make the cut. But the next year, she went back to the same audition and got the part. From an early age, Erica learned that with hard work and persistence, anything can happen. After her first show, there was no question that performing is what she would do for a living.
When she was twelve years old, her family moved to Roswell, GA, where she heard Country music for the first time. After listening to Reba and singing lots of Shania Twain karaoke, Erica decided she wanted to be a Country singer. Some years went by and, although Country music was always in the back of her mind, she started focusing more on her theatre opportunities, which led to her decision to study Musical Theatre at Sanford University.
While still in college, Erica performed professionally with Opera Birmingham, and spent her summers performing at theme parks and theatres. After graduation, she moved to New York City to continue her professional theatre career. While in New York, Erica got to train with Broadway's finest actors, and was cast in leading roles in Regional Theatres around the country. During one of her shows, Erica had the opportunity to perform with a Country band on the side. Call it coincidence or fate, Erica was back singing Country music in the middle of a theatre contract, and she fell in love all over again.
After another year in theatre, it became clear to Erica that it was time to move to Nashville, TN and pursue her original childhood dream of being a Country artist. Shortly after arriving in Nashville, she landed a day job working for her country hero, Reba McEntire, at Starstruck Entertainment. At night, she began crafting her own songs and writing skills. Within a couple months of songwriting, Erica's songs started receiving the highest honors from the Nashville Songwriters Association. Erica just released her first single entitled "This House is Haunted," and can't wait to release her first EP in 2015. For the Country Record describes Erica as "one of those rare multi-talented people whom most only dream about becoming." Erica is currently touring with her original music and plays keys, ukulele, and guitar to anyone who will listen.