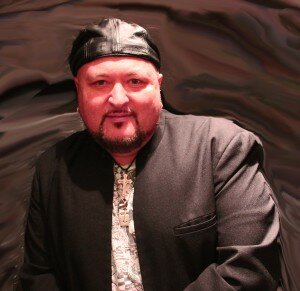 Steve Rutledge is a Guitar Virtuoso/ Vocalist / Producer originally from Frankfort, Ky. He Moved to Nashville in 1997 to pursue a dream of playing music professionally and producing new artists. Steve's music has been played worldwide and while on the road with other artists as well as his own band he has shared the Stage or Opened for artist like: The Marshall Tucker Band, Trace Adkins, Reba, Emerson Drive, Jake Owen, Heidi Newfield, Trick Pony, Toby Keith, Monte Montgomery, Gary Allan, Jerrod Niemann, Trisha Yearwood, Patty Loveless, John Michael Montgomery, Montgomery Gentry, John Fogerty, The Eagles, Lonestar, , Muriel Anderson, James Otto, Big and Rich, Gretchen Wilson, Keith Anderson, Mark Wills, Jo Dee Messina, Kelly Pickler, Steve Holy, Taylor Swift, Keith Anderson, Erika Jo (Nashville Star), Shawn Mayer (Nashville Star) Michael English and many more.
Steve has played (2) Muriel Anderson – All Star Guitar Nights at Summer Namm 2011 and Winter NAMM 2012 thanks to Tony De La Rosa and Samick Guitars and has shared the stage with World Renowned Guitarist like:
Nathan East, Stu Hamm, Mike Stern, Stanley Jordan, Muriel Anderson, Lee Ritenour, James Burton, Jack Pearse, Seymour Duncan, Rick Vito,
Brent Mason, Brian Aspey and many more.
He has also had the privilege and Honor of working Live, in the Studio with (and having them as dear personal friends) Grammy winning musicians Iam Keene (Andre Crouch, Ray Charles, James Brown and many more…) ,Tom Keene (Bill Gaither, Peabo Bryson, The Winans, Sheena Easton, Chaka Kahn, George Benson, Phil Keaggy, and More…)
and the late Ricky Lawson! (Anita Baker, Whitney Houston, Michael Jackson, Eric Clapton, Phil Collins, Quincy Jones, Robben Ford, Yellojackets and so many more!!
CD "BLUE SKIES AND YOU" was just released on July 26th, 2014 for a limited run. The newly mastered and extended version will be available soon.
Studio
Steve and his beautiful wife "Missy" live in the foothills of the Smokey Mountains in a little town called "Friendsville". Located on Ft. Loudon Lake, the recording studio is putting out a lot of new projects all over the world! From the U.S.A. and from Canada to Hong Kong! Steve's Expertise in the studio, arrangements, producing and tracking, is breaking new ground every day with new artists and a passion that makes him a Work-aholic !! Besides his own music, his passion is bringing up the next generation of musicians, singers, songwriters and artist in a developing pattern to where they can make a career doing what they LOVE, MUSIC!!!!
For More Info Check out: