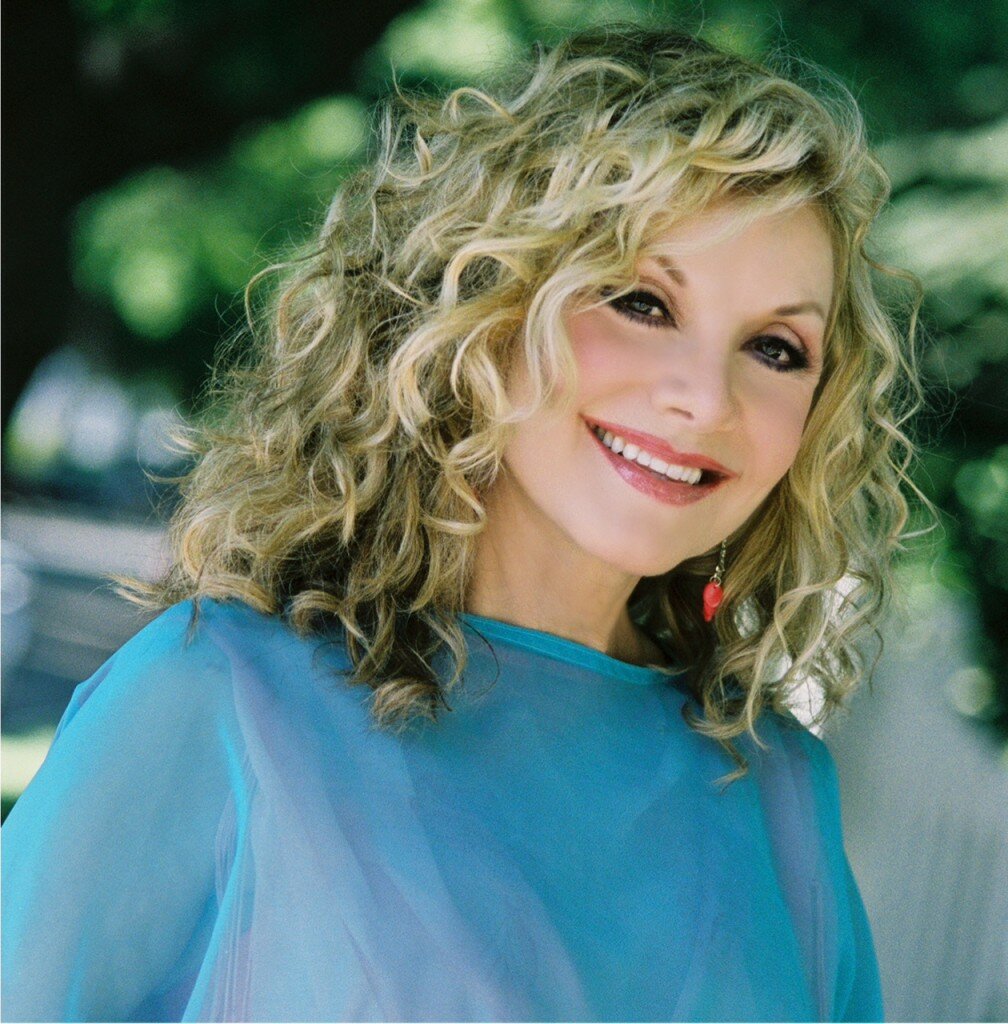 Out of the foothills of the Great Smoky Mountains Stella Parton emerged from extraordinary poverty and disenfranchisement to see her dreams of performing on the Grand Ole Opry come true and to become an international award winning singer, songwriter, actress, author & producer.
Stella was one of the very first 'Indie' artist, before the phrase was coined. At just 24 yrs old she wrote, produced, recorded & secured the promotion and distribution for her very first album and released it on her own label. The album, 'I Want To Hold You (in my dreams tonight)' and title single were huge hits on the country charts. At a time when the industry was controlled by the major labels and a good ole boy system, Stella took Nashville by storm. Topping the charts and inciting fear in many that couldn't believe a young single mother from east TN could so quickly become a threat and in spite of the fact that her older sister Dolly was already a well known singer/songwriter nationally.
After her first hit record Stella signed with Electra records and had a string of top billboard singles and albums in conjunction with extensive international touring of the U.S., Canada, UK, South America & Australia. She garnered international awards and acclaim for the pop crossovers such as; 'Danger of a Stranger', 'Steady as the Rain', 'Undercover Lovers' & 'Four Little Letters'. Her ability to design all of her own costumes in a much more contemporary European fashion than other country western acts and high energy stage persona set her apart & she was branded country music's Tina Turner.
During this period she performed alongside a who's who of artist & entertainers including but not limited to Porter Wagoner, Don Williams, George Jones, Hank Williams Jr., Merle Haggard, Ronnie Milsap, Joan Rivers, Marty Robbins, Johnny Cash, The Carter's and Kenny Rogers – just to name a few.
Stella's entertainment career is filled with awards and accolades including being named the Christian Country Music Association's Female Vocalist and Mainstream Country Artist of the Year, the Alabama Country Music Hall of Fame's Entertainer of the Year, Most Promising International Act by the CMA/GB, Honorary Ambassador of Country Music in Kentucky, Louisiana, Pennsylvania and New Zealand, not to mention being inducted into the American Country Music Hall of Fame.
After she parted ways with Elektra she submerged herself into the thriving theater scene of New York, starring in several major Broadway touring productions. These included 'The Best Little Whorehouse in Texas', 'Seven Brides for Seven Brothers', 'Gentleman Prefer Blondes' & 'Pump Boys & Dinettes'. Stella received phenomenal reviews and each of the productions was an incredible success.
ABC's 1987 40 million dollar 'Dolly' variety show is the largest network TV deal in history and the series premiere holds the record for the highest rated network series debut.The three specials Stella co-produced on location for the series became the three highest rated episodes.
Her first of three cookbooks was a fundraiser for the Nashville mission in an effort to help the homeless situation in the city. Partnering with Ingles grocery stores, she embarked on a huge promotional tour. The book was so tremendously successful that it spawned a HSN (Home Shopping Network) partnership and a line of all natural food products.
In the 1990's Stella launched Raptor Records, her third and current label exclusively representing her in partnership with Attic Entertainment. Managing the release of her 'Hits Collection' & vintage video series in addition to her 'Blue Heart', 'Appalachian Blues', 'Appalachian Gospel', 'Testimony', 'Tell it Sister, Tell it' & 'Resurrection' album(s).
Her most recent cookbook, State Fairs & Church Bazaars.  Filled with blue-ribbon winning recipes, church favorites and family specialties, this cookbook spotlights the savory flavors of true Southern delicacies like cracklin' bread, fried chicken, sausage jambalaya, fried green tomatoes and milk gravy as well as scrumptious dishes like roast rib beef au jus, stuffed squash and lasagna.
In 2011 Stella released her self-published inspirational memoir, Tell It Sister, Tell It.  Stella opens her soul with her trademark straight to the heart candor and writes about everything from miracles and childhood stories to some spine-chilling and terrifying real-life nightmares. As an acclaimed motivational speaker, Stella utilizes this book/audiobook to not only share hope and inspiration but to also help raise awareness in the fight against domestic violence.
Domestic Violence has long been a cause close to her heart, having suffered from it herself. She established the Red Tent Women's Conference as a 3day annual womens conference and concert. The launch was a huge success and the organization is currently exploring options and sponsors to host the event in different cities across the United States, Europe & Australia.
Currently Stella is promoting her latest musical release, Buried Treasures. The album is a compilation of never before released songs that were pulled from her archive of masters & converted to digital from 2inch tapes. Stella wrote all of the songs with the exception of cowrites with songwriters hall of fame writers Paul Overstreet & Frank Dycus as well as her brothers Randy and CMA award winning writer Floyd Parton.
Not one to be held back by the proverbial "glass ceiling," or any other creative boundaries, Stella's pure and characteristic blend of country, bluegrass, gospel, jazz and blues mixed with her sincere and faithful heart makes her one of America's richest musical treasures!