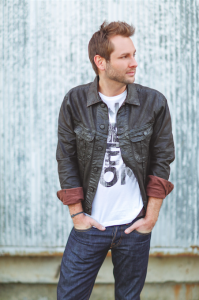 Country up-and-comer Ryan Griffin has accelerated his life and sound into the country music highway with no plans of turning back. His compelling story began at the age of two years old when he told his parents "I am going to be a country music singer." His mom swears he sang before he talked.
Fast-forward sixteen years.
Ryan's childhood dream had not faded. When he turned 18, he packed his bags and traded in his Florida farm-life for the chance to leave a mark on "Music City". His hard work, dedication, and relentless love of music steered him straight to the steps of Belmont University in Nashville, Tennessee. While learning the ins and outs of the music industry, Ryan landed a gig as tour manager for fellow country artist Jason Aldean. Although the experience was priceless, Ryan's dream was never to manage; it was to entertain.
As he continued to hone his craft as both an artist and songwriter, his genuine lyrics and unique melodic style attracted the ear of Nashville publisher Dan Hodges who then signed Ryan to his first publishing deal. Ryan is part of the Morris Artists Management family—home to Kenny Chesney, Martina McBride and Jake Owen. He captured their interest after his song "I Would Have Left Me Too" landed on the desk of Manager Clint Higham. His vocal performance and gut-wrenching lyrics blew them away and thus began their working relationship. Ryan has recently signed a record deal with Sony Music and is currently working on his freshman record with Multi-Platinum Grammy-Nominated Producer Mark Bright, who has been credited to the success of Carrie Underwood, Rascal Flatts, Sara Evans, and Reba McEntire.
When it comes to performing, Ryan has done it all. He has played countless live shows into the wee hours of the night both locally and across the country. Ryan has opened for headlining acts including Lady Antebellum, Luke Bryan, Easton Corbin, Kip Moore, Eric Church and more.