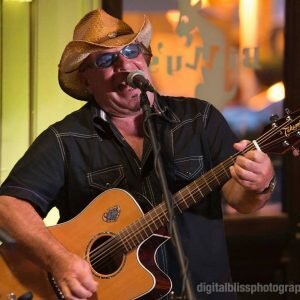 Songwriter of the Year – current nomineee The Josie Music Awards 2016
Tenn. Songwriter's Assoc. Int. (TSAI) Horizon Award Winner 2015
Based in Nashville, TN, Robert Daniels has song placements in the US, Canada, Mexico and multiple European countries including the Belgium TV Show "You're So Cupid". His music has been licensed in over 50 TV and radio commercials. You can find Robert's music on iTunes, Amazon, GooglePlay and on his iHeart Radio station. Daniels predominantly writes and performs Country and Trop-Rock music which he refers to as "Ameritropicana" and his songs have received extensive radio airplay in markets such as Philly, Atlanta, Cleveland and New York. Robert is also a member of the Tennessee Songwriters Association International (TSAI), Nashville Songwriters Association International (NSAI), the Mississippi Songwriters Alliance and ASCAP, as both writer and publisher.
Facebook: https://www.facebook.com/robertdanielssongwriter

Twitter: @RDanielsMusic
You can watch Robert's YouTube videos here.
https://www.youtube.com/user/RobertDanielsMusic