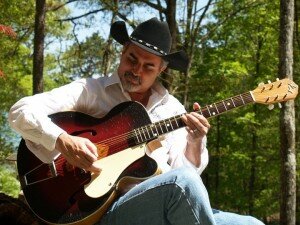 Take a smattering of Jazz. Blend in a pinch of Gospel and then fold Traditional Country into the mix. What cooks up is the Americana style of singer, songwriter, Perry Bonck.
Born in New Orleans, Perry grew up surrounded by music. From the Cajun fiddle tunes and Bourbon Street blues of his home town, he was exposed to a community that percolated with rhythm. But it was a guitar playing Uncle that kept music front and center in Perry's life. Playing most everything from Eddie Arnold to Hank Williams, Sr., 'Shark' introduced Perry to the power of the traditional country ballad. That age old connection between country music and gospel rubbed off and soon, Perry was performing with numerous Christian based bands. This path eventually led to a love of songs with great stories and being heavily influenced by artists from James Taylor to the Beatles, Perry knew one thing: he wanted to sing and write songs that said something. Always finding himself drifting back to traditional country, but unable to deny the influence of the music of his raising, Perry has settled into the Americana genre' like a comfortable glove.
With vocal comparisons compared to Ronnie Dunn, Tim McGraw and Randy Travis, Perry Bonck sings with passion and emotion. He has performed at a variety of venues and has chalked up some impressive accolades, such as: 2006 Winner of Princess Pop Star (Princess Cruise Lines Competition), 2008 Rising Star of Tennessee 2nd Runner Up, 2009 Rising Star of Tennessee Finalist, 2009 Winner of Tennessee's Got Talent and now has been asked to judge the Tennessee's Got Talent 2010 Competition.
His first CD released in August 2011 and is a mix of well chosen covers and self penned songs.