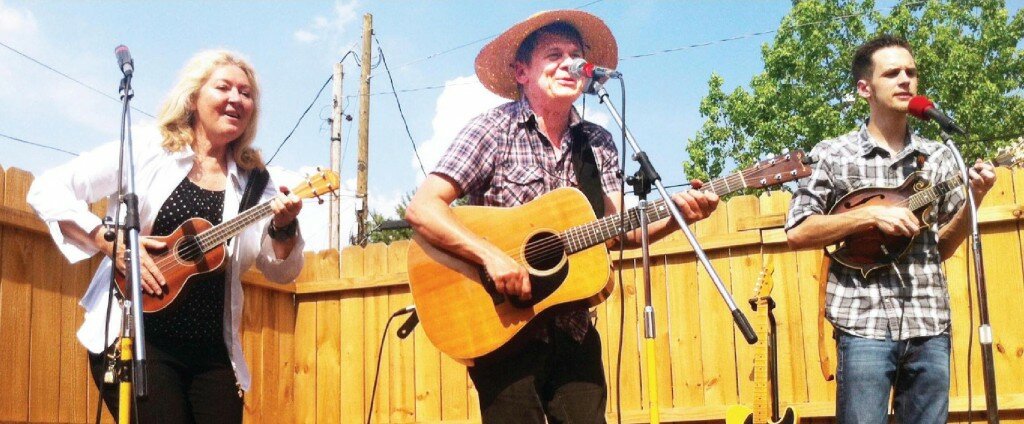 Pal and Zelda Sheldon are performing songwriters living in Nashville, Tennessee.  They met in Sydny Australia, originally playing together in an alt pop band called "Les Trois Etrangers."
Both have spent many years writing music for film and television, as well as performing live to diverse audiences from festival crowds to prisoners.
Recently they have teamed up with mandolin maestro David Freeman and are playing live as a Trio under the name 'Pal Sheldon and his Awsome Friends'.  David grew up in Southern Ohio and started playing mandolin at 12 after hearing Chris Thile.
Their live set contains a mix of Americana, Bluegrass and Alt Pop with guitar, ukulele, mandolin and close three-part harmonies.  They draw on diverse influences from Tom Waits to John Mayer with a big country in between.
Pal released his latest EP 'Exit Wounds' in Spring 2015, showcasing songs written over the past two years.
Contact:  pal@palsheldon.com or www.palsheldon.com