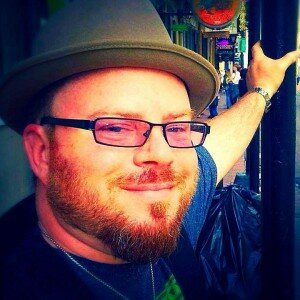 Matt Hoggatt is a singer/songwriter from the Mississippi Gulf Coast who was discovered by Jimmy Buffett in 2012 after winning a song contest in American Songwriter Magazine with his song entitled, "Dear Jimmy Buffett."  After exploding on YouTube, Matt's winning song landed him on stage with Buffett in Birmingham Alabama for a surprise performance in front of fourteen thousand Parrotheads.
It was there that Matt found out Buffett had written a song too… "Dear Matt Hoggatt." 
The simple truth in Matt Hoggatt's music comes from his background as a soldier, police officer and barstool performer. Since being introduced to the national stage in 2012 by Jimmy Buffett, Matt has been sharing his blend of Americana storytelling with the world the old fashioned way; one man, in one van, with one guitar.
In 2013 Matt's First release on Mailboat Records, "Hotter Than Fishgrease" was a live album of songs recorded on a tour of Margaritaville Cafe's across the south. His album tour carried him across the country from his home state of Mississippi.
In 2014, Matt released an E-Book on Amazon.com called "Thoughts of A Traveling Musician," a collection of random short stories and blogs form his time on the road.
Matt is currently set to release his first studio album which was produced by Keith Sykes and features Buffett band members, Mac McAnally, Doyle Grisham, Nadirah Shakoor and Tina Gullickson.