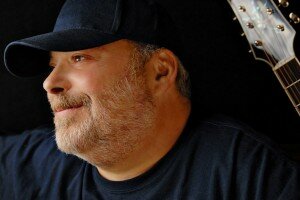 Mark Irwin co-wrote Alan Jackson's first #1 hit "Here in the Real World", a two time CMA Song of the Year nominee and winner of the Music City News' Award for Song of the Year 1990.
Aside from also having cuts on Alan's CD "Drive", Garth Brooks' "The Lost Sessions" and Jimmy Buffett's recent "Take The Weather With You", Mark was co-writer on the single, "That's How They Do It In Dixie, recorded by Hank Williams, Jr. (featuring Gretchen Wilson, Big & Rich and Van Zandt).
Mark was also a co-writer and co-producer on the recent Bomshel single "19 And Crazy".
A list of other artists who have recorded Mark Irwin tunes include: Randy Travis, Martina McBride, George Jones, Julianne Hough, Jessie James, Tracey Lawrence, Sammy Kershaw, Chely Wright, Patty Loveless, Highway 101, The Whites, Chris LeDoux, Bucky Covington, Glen Campbell, and Neal McCoy.
At present Mark has a few cuts in the can waiting to be released, recorded by Martina McBride, Bomshel and Dierks Bently, Billy Ray Cyrus, The Dirt Drifters, Ashley Gearing and Walker Hayes.
Actress Gwyneth Paltrow also recorded on of Mark's songs, "Shake That Thing" for her movie "Country Strong" co-sarring Tim McGraw..
Recently, Mark also wrote Tim McGraw's 2013 single "Highway Don't Care", which reached number 1, and Tyler Farr's top 5 hit "Redneck Crazy".