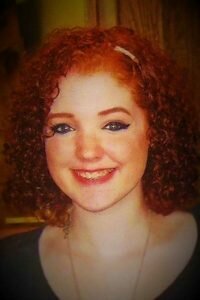 Lucy Rose George is a 15 year old singer, songwriter, and musician from Kingsport, TN. She plays guitar, keyboard, ukulele, bass, and drums. Since fifth grade, she has participated in several National Honors Choirs that have taken her to many places in the United States and the World.
In 2011, Lucy was named Most Promising Country Female Vocalist and Most Promising Duo for Virginia Bluegrass Gospel Country Music Association (VBGCMA) for ages 10-12. She won Bluegrass Female Vocalist of the Year  for VBGCMA and the North America Country Music Association International(NACMAI) in 2014 for ages 13-16. This year she was named Female Bluegrass Entertainer of the Year by NACMAI in her age group.
Lucy's original songs have won her Holiday Songwriter of the Year, New Gospel Most Promising Songwriter of the Year and Horizon Country Songwriter of the Year at NACMAI.
Lucy's first song "Stinky Feet"; was written when she was eight. Lucy Rose started writing again last year and has currently written 21 songs.
In 2010, 2011, 2012, and 2013, Lucy was invited to sing with the Organization of Kodaly Educators National Honor Choir. In 2012, 2013, and 2014, she sang with American Choral Directors Association (ACDA) Honors Choir.