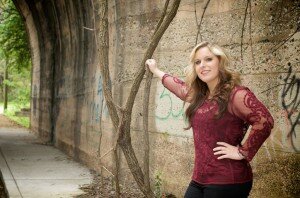 Daughter to Rick and Terri Lewallen, Lexi Lew was raised on a small farm in Douglasville, Georgia. When asked why she began singing she replied with, "I don't remember a time when I wasn't singing". Her parents explained in an interview that Lexi could sing the song "Down Came A Blackbird" by Lila McCann before she could properly talk. During Lexi's senior year of high school she began to get serious about her music career and started playing at local venues. She built most of her current fan base in her hometown through these venues before moving to Nashville. Miss Lew moved to Nashville to attend Belmont University for Audio Engineering and is currently still pursuing her degree while interning at a local studio, The Rukkus Room.

More than your average writer, Lexi Lew is a musical experience. Singing for longer than she can remember and playing guitar for longer than six years, Lexi offers a fantastic mix of professionalism and talent. Mixing up vocals and styles, she can move from one genre to another when writing and when playing live. Lexi is spectacular at recreating hits of classic rock, country and today's top charted songs. When it comes to blending music, fun, and performing, Lexi Lew has the right ingredients and knows the recipe like the back of her hand. She brings all the elements of a great live performance together, making sure everyone has a great time and the music mix is perfect for the audience. 
Miss Lew is now becoming a known singer/songwriter in Nashville through attending songwriting competitions and also playing local venues downtown. She works very hard and is determined to be successful in the Music Industry. She won't stop, 'til she gets to the top!!