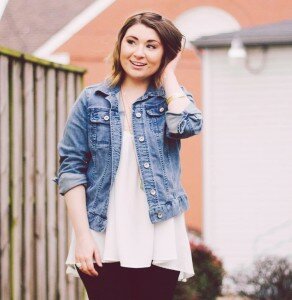 Kristen Brassel is a charming, creative, intriguing, and heartfelt person which is exactly how her music can be described. Raised in Northern Mississippi Kristen draws from her Southern background to tell compelling stories and create a blend of country, roots, and pop sounds. Her voice has a clear, pure tone reminiscent of Dolly Parton that captures audiences and delivers a powerful message.
She was spoon-fed country classics like Emmylou Harris and Loretta Lynn and used this foundation of country music to develop her sound and grow as a singer-songwriter. As a child she looked forward to piano, guitar and voice lessons and at twelve years old began writing her first songs. Combining influences such as the Dixie Chicks, Michelle Branch, Joni Mitchell, and Shania Twain, Kristen has created a country pop sound that is framed with clever lyrics, memorable melodies and rhythmic instrumentation delivered with an honest, passionate performance.
After moving to Nashville Kristen has made significant strides by releasing her first EP titled "Do You Know Kristen Brassel?" and music video "Sway" which received over a 1,000 views within the first week. Her most recent project "Love and Lightning" is set to release August 16th, 2015. The EP contains 5 handpicked songs that highlight Kristen's vocal interpretation, songwriting, and personality. The single, also titled "Love and Lightning," will debut on NoiseTrade on June 16th, 2015. Along with becoming a well rounded vocalist and songwriter, she continues to perform with a full band and bring her high energy and enthusiasm to the stage. She has played at notable Nashville venues such as The Bluebird Cafe, The Tin Roof, Silver Dollar Saloon and community and charity events.
"One of my favorite quotes is by Kris Kristofferson: "Tell the truth. Sing with passion. Work with laughter. Love with heart. 'Cause that's all that matters in the end', and I think this is the best summary of who I am and what my music is about: Truth, Passion, Love, Laughter, and Heart."