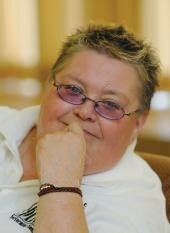 An Award winning singer songwriter, Karen E. Reynolds is a regular at premier venues, performance series' and festivals and has shared the stage with some of the best in the business. Compared by the media to the likes of Mary Chapin-Carpenter, James Taylor, Carole King and Linda Ronstadt, amongst others, Karen has also been coined as, "a consummate performer who can command any audience", and with varying descriptions, calling her "hearty voiced" one moment and claiming her to have the "voice of an angel" the next. From heartbreak to humor, Reynolds enjoys the diversity of her audience and her lyrics level the playing field of human differences, crossing boundaries as mainstream and alternative in the very same moment.
Karen signed her first publishing agreement in 2007 which brought attention from both independent and major labels. She now has a variety of publishing arrangements, including writing regularly with nationally recognized artists and songwriters and has chalked up a respectable list of independent cuts as well as, major label holds.
As a music industry consultant working with independent artists and songwriters, Karen is also host and program director of Writers Block, a syndicated radio program that has aired for over 15 years, is a sought after speaker and workshop presenter at conferences and music industry events, and has taught songwriting and music business for a variety of organizations and universities.
With 3 independently produced albums already on the market, her newest effort, 'Read The Book,' was met with critical acclaim and is receiving airplay nationwide and abroad. Karen signed an artist deal in 2013 and is currently working on her first project with the new label, set for release in the fall of 2014.
According to the critics, the East Tennessee artist "is going places and you want to be along for the ride." But should you ask her directly, Karen will describe herself as a simple southern girl….and she smiles a lot.