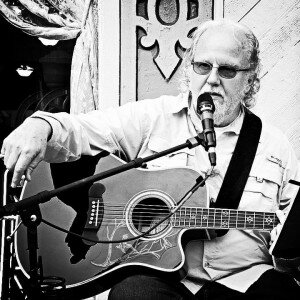 6 years ranked as a Top Twenty Americana Artist in Nashville, by Reverbnation.com, Jim Callahan has been kicking around the music business most of his life. He made his first stage appearance while on vacation in Monterrey Mexico at seventeen, was signed by an agent at 18 and pitched his first original songs on music row at 21.
A few years ago, confronted with cancer, he choose to aggressively attack the dreaded disease. For him, it was war! He says; "That experience caused me  to take another look at my life; what I have done, what I have not done, and what I need to do." And so, he dusted off his guitar, put pen to paper and slowly but certainly began returning to the songwriting spotlight. With some old ideas and new friend, some new ideas and old friends, he began to write another chapter of his life.
With a music style he calls "Americana Blend," Callahan recently concluded a 30 Month run at Sammy B's at The Mill (in middle Tennessee) and has independently recently released his first studio album titled "STORIES FROM EDISON ROAD."
His other credits include international airplay of some early recordings, song placement with the nationally syndicated TV show "Gear Heads," songs recorded by Nashville artists Just Hannah & Taylor Dukes as well as Texas Recording Artist Angela Peterson.
"What If It's Love," (Callahan/Dukes/Boris) the most successful of his songs, to date, has been recorded four times by four different artist. Each of which has been played at a variety of radio stations around the U.S. and the world.