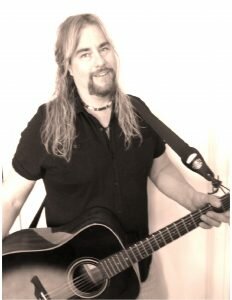 Songwriter/singer/guitarist, Freddie lee, brings a whole new experience to gospel music.  He pens powerful and profound lyrics backed by a driving guitar and strong vocals with a style that is all his own.
He recorded his first independent CD titled Emmaus in 2006 at Take Note Studio in Austintown, OH.  Since that time he has catalogued hundreds of songs.  He's always had a passion for songwriting and his musical interests are diverse which is evident when you listen to his songs.  They'll have you laughing, crying, clapping, and dancing.
He resides in Northeast Ohio where he actively serves as worship leader to many long term care facilities.  He is an advocated for The Sonshine Society which is an organization devoted to the nursing home ministry.  This is where the inspiration behind his song Gypsy Lane arose from.
He's chosen this path of gospel music to share the love of Jesus