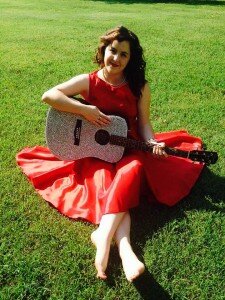 Daisy Wagner was born in Marietta, Georgia and grew up in Knoxville, Tennessee. She has always had a love for music and a great imagination. She combined those two and began writing songs when she was 12 years old. She was taught to play the piano at the age of 7 and taught herself to play the guitar, and other stringed instruments, later on. Daisy is currently a student at MTSU, just outside of Nashville, pursuing her music degree.
Her songwriting influences range from Taylor Swift to Stevie Nicks. She has a broad range of styles and each one bears her own unique flair. She has a great admiration for singer/songwriters and loves to perform her original songs.
As a young upcoming artist, Daisy won her age group for the NACMAI Future Star of Tomorrow for Female Vocalist of the Year Award in 2014. At 20 years old, she is the youngest Board Member of the Knoxville Songwriters Association. Daisy performs locally and surrounding areas at every opportunity. She has written hundreds of songs and continues to write and hopes to someday have a career writing and performing in Nashville.