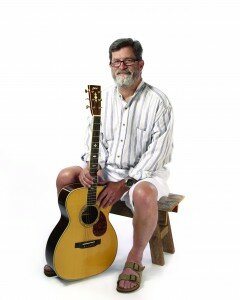 Charlie McCurry fell in love with music early in his life, listening to Buddy Holly, Brenda Lee, and the Beatles. He taught himself how to play the guitar and plays by ear. He's been singing and writing songs since his late teens. His music ranges from Americana to Contemporary Christian.
In 2008, Charlie won the National Guitar Workshop Songwriting Summit held in Nashville, Tennessee with a song entitled "It's Only Rain."
In 2012, Charlie was awarded two honorable mentions in the inaugural Smoky Mountains Songwriters Festival with songs "There You Are" and "It's Only Rain."
In 2013, Charlie has written a book entitled "Every Guitar Tells a Story" published by Lulu Publishing. The book was released in September and can be found on Lulu.com and   amazon.com/Kindle-eBooks.
charliemccurry.com