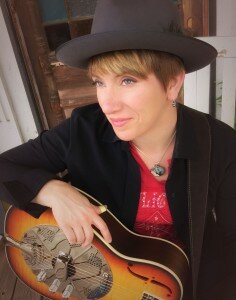 Cari Ray's eclectic Americana blend offers a little something for everyone. A hint of blues, a little folk-rock, and a slight flavor of old-time country. And her live show delivers it all handily, with quick wit, infectious groove, and a warm, inviting voice. With a unique blend of heart and grit, this con-summate entertainer is winning over audiences of all ages.
One spin of Cari Ray's "SWAGGER," produced by Country Blues legend-in-the-making, 
Reverend Peyton
 (of Reverend Peyton's Big Damn Band), will explain what all the fuss is about. Here's what Rev. Peyton had to say about working with Ray.
"Cari Ray's songwriting is clever and catchy. Her voice is huge, seriously huge. I had such a great time producing her record, Swagger. Her talent shines bright."