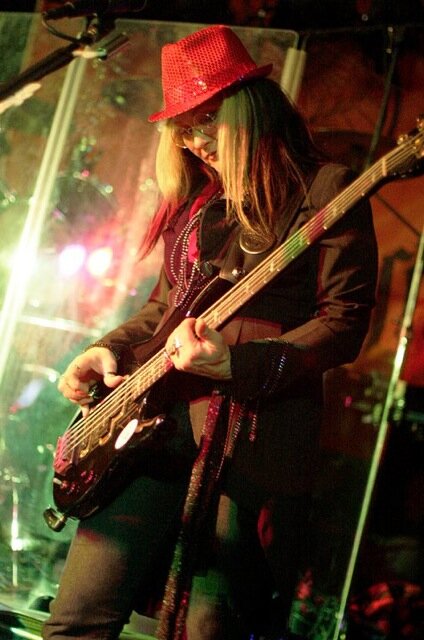 Camille Bassadiva Wallin started singing in her parent's band, Schmidt Country at the age of 4, and took over for her two sisters playing bass at the age of 8. She played 6 instruments fluently then decided to focus her attention on bass, singing and writing.
In the various road groups and house bands that she has played, she has opened for The Georgia Satellites, Dr. Hook, Johnny Paycheck, Mel McDaniel, Montgomery Gentry and more.
While playing with "Mustang Sally" she opened for George Jones, Mark Chest-nut, Darryl Singletary, Confederate Railroad, David Alan Coe and the list goes on. Yes, she was in the band during the Gretchen Wilson days.
Speaking of talent, Camille has had the distinct honor of playing bass and singing backup for Anthony Smith on his 'Bringin Back The Sunshine' tour Sept. 2009.
"Dakota Grove", the brain child of Camille Wallin and Scott Sanford, after a lengthy audition process was ecstatic to be graced with the organic and angelic vocal style of Daisy Dern. We're rockin' all over the Greater Nashville area, working closely with Savannah Music Group, and developing an on-line "Dakota Grove" world coming soon to a PC or Mac near you.