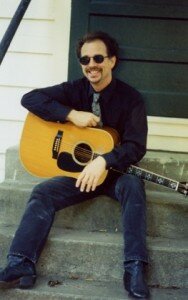 Bruce Michael Miller is a producer, guitarist, songwriter, vocalist, performer and music educator. He has performed with such notables as Paul McCartney, Kenny Loggins, Jim Messina, Laura Branigan, The Standells, John Densmore of "The Doors", Gary Wright, Jeffrey Steele, and others and has been part of many original bands and projects.
Bruce has had cuts by Steve Holy, Legendary Blues artist Miranda Louise, traditional country great Allen Carl, pop artist Lisa Nemzo, Nancy Terzian, Miss Jeannie and others. Bruce's songs have been featured in motion pictures, performed internationally by other artists, and he has scored and produced movie soundtracks. His broad influences have allowed him to cross many genres with his songs and he is fluent in rock, country, blues, pop and R&B styles.
Recently Bruce had 4 songs in the motion picture "Halloween Party," two of which were written for the film. He produced and played on all 4 tracks with his band XX Bottom and the song "Voodoo" is on the opening and closing credits. Voodoo was chosen as an Oscar nomination contender for best song in  a motion picture for 2013. The movie won best soundtrack in the Laughlin International Film Festival.
As a performer Bruce is known as an accomplished guitarist and vocalist who entertains with passion and humor. He believes that performing is a team sport and likes to get his audiences engaged in every show so that they feel like they've been a part pf something fun and memorable.
Bruce has been writing with and mentoring young singer/songwriters in the Nashville area for the past several years and is finding new passion in developing and producing young artists.
His publishing company and recording studio is Little Eden Music.