2013 Song Competition Winners
2013 Grand Prize Winner – "Numbered" a country song entered by Mitch Townley, Knoxville, TN and co-written with Lee Johnson, Boulder, CO.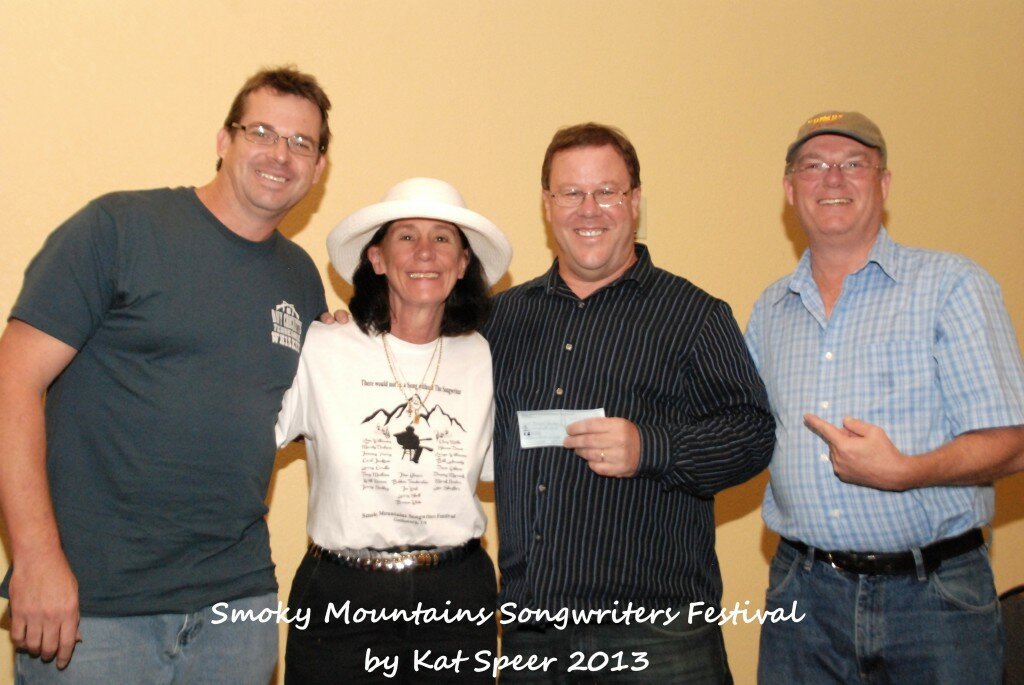 (Pic L-R Lee Johnson, Cyndy Montgomery Reeves, Mitch Townley, and Jim Hedrick owner of The Comedy Barn, Hatfield & McCoys, and the Smoky Mountain Opry.  Fee & Hedrick Entertainment  sponsors the SMSWF Song Competition each year.)  This song was cut by Mike Nash and the Southern Drawl Band which is currently on tour across the country.  Brad Puckett Independent 2014 Male Vocalist of the Year also cut this song.
Listener's Choice Winner –  "Field of Clover"  a bluegrass song written by  Tammy Jo Dishner, Powell, TN.