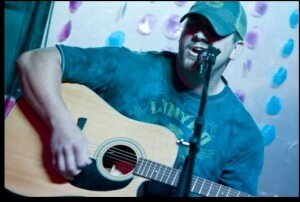 Sean Gasaway is an American singer/songwriter, born on the Mississippi Gulf Coast, and now resides in Nashville, TN. Sean has been in the music business for over 25 years writing and producing.
He is now exploring his other passion; performing.
Following a week co-writing songs in Spain, 60 in one week, Sean's incredible popularity not only as a songwriter but as a singer prompted him to reconsider an outlet he had tucked away in his heart.
That week garnered him an invitation to perform in Europe by some of the continent's elite songwriter/performers. A trip to LA is scheduled after his upcoming tour of the Gulf Coast States.
Singer/Songwriter/Producer Sean Gasaway, Mississippi boy, has become a hurricane-like force to be reckoned with.
Credits:
Writer: "Stomp" (recorded by Jason Mitchell) 2013 Billboard Charts and Pittsburgh Steelers NFL theme song
Writer/Producer: "Till It Breaks My Heart" (recorded by Marianne Allison) 26 weeks on Billboard Charts, #1 Independent Song in the Nation, theme song for the movie "Category 5" starring Burt Reynolds and C.  Thomas Howell
Writer: "Somewhere Between" (recorded by Taylor Made) Top 40 Country Charts and #1 Independent Song in the Nation.
Writer: "Take My People With Me" (recorded by Marianne Allison) #1 New Music Weekly Chart and #1 Independent Song in the Nation.
Recently signed an exclusive songwriting agreement with Q Mark Music, a division of soyouwrite.com
Sean has been married for 21 years to his childhood sweetheart Melissa, and they have two daughters, Samantha and Haley.
Sean Gasaway has had over 40 cuts in just the last couple of years, and is currently writing with some of the industries top writers including; Dan Mitchell (If You're Gonna Play In Texas, You Gotta Have A Fiddle In The Band – Alabama), Michael Garvin (Waiting For Tonight- Jennifer Lopez), Deborah Allen (Baby I Lied- Deborah Allen), among a list of others with #1 records.
Visit Sean on Facebook or listen to his music at https://www.reverbnation.com/SeanGasaway